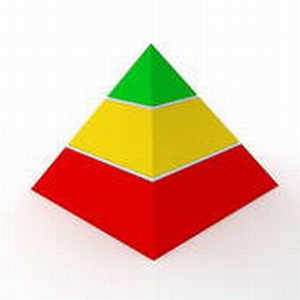 There are 3 levels of transformational leadership that are necessary to really be the most powerful and effective leader you can be in the world.
1)        Leadership of self.
2)        Leadership of others.
3)        Leading with your message.
You must first do the work on yourself to master your emotions and your states, face your fears, learn who you are at the deepest levels. Then  others will naturally gravitate towards you because they can sense your "power" , and your clarity and your strength.  As you master yourself you become the most effective leader of others, be it one person or a thousand.  And as you lead yourself and lead others, the next natural step is to share your message with the world, whatever that message might be. Because you might not think so, but if your information can help someone to feel better, live better, be more successful, have better relationships, make more money, or better themselves or their life in any way- then you are a leader and need to discover the most effective way to reach millions and make millions with your message.
Connecting With Your Deepest Mission
Golden Dragon Transformational Leadership Training is based upon these 3 levels, and we work extensively on you becoming the most powerful and effective leader you can be- having personal breakthroughs and connecting with your deepest mission and vision and purpose-your reason for being who you are and doing what you do, you practice leading and applying what you are discovering, and you gain new skill sets to help you in being a more effective messenger and transformational teacher.
Transformational Leadership is the new paradigm, and leading from the heart the new mantra for the 21st century.
To your success and freedom,
Vincent j Kellsey