Why Golden Circles?
The 8 is a symbol of both prosperity and infinity, two golden circles joined as one and leading to everlasting wealth, success and personal power.
What is Golden Circles Success Coaching?
No matter what level of leadership you are focused on, be it self-leadership, leadership of others, or global leadership, you have new challenges to face and overcome.  Even successful leaders have doubts , fears, relationship and team challenges , the things that can steal your energy, break your focus, and in general just leave you feeling frustrated. If unresolved, these issues can often lead to fatigue, health challenges and breakdowns in relationships both at work and at home.  The good news is that these issues often show up most strongly right when we are on the verge of a major breakthrough in our business, or any other area of our life.
"A breakthrough is almost always preceded by a breakdown. It is a "law" of the universe. The good news is that it also means you are on the verge of a quantum leap in your life, your business, your relationship,or whatever area you are experiencing breakdown in."
That is why it is critical to have the support of others at this time – to keep on the momentum and have the transformation that will "up-level" your results; step into the Golden Circle and watch your influence, your impact and your income skyrocket.
.
5 Simple Steps
There are  5 simple steps in the Golden Circles Success System™  , the "heart" of our executive and leadership coaching programs.  They are as follows:
1) Identify your blocks-where you are stuck. If you don't know-you can't change it. And this is often the hardest part for any of us, for when it comes to our own blind spots, the majority of us are, to point out the obvious, blind to them.  That is why having a coach and a mastermind group that you can trust can make all the difference – what is not obvious to us is most often crystal clear to others.
2) Learn what you need to do to move out of being stuck. It is one thing to know you are knee deep in quicksand, but another thing all together to know how to get out – or how to avoid it all together.  You need to have a " Get out of Quicksand Fast" kit and a great map – which is what the Golden Circles Success System™  is for you. It also helps to know how to avoid the quicksand in the first place, and the Leadership Compass™ will be that guide for you.
3) Get clear on your goals and what you need to get there. You can have a great map and great tools including a compass, but if you don't know where you are going, they aren't much good. Sometimes we know we want to get somewhere, we just aren't sure of the route. In your private coaching sessions we will work together to create a crystal clear vision of your ultimate business success and how you are going to achieve it.  You can also be a part of one of our limited VIP leadership masterminds and let your inner circle help you lay out a clear route to your success and avoid the inevitable pitfalls along the way.
4) Make the plan – test the plan. Having feedback on your plan in invaluable. Your coach and your  Mastermind "Inner Circle" will look for the strengths, the weaknesses, and any potential "holes" in your plan, and help you to find the fixes you need to make sure your plan is solid, dependable and achievable.
5) Follow the plan – with support. There are many distractions along the way to your business and leadership goals, and your Golden Circles Coaching and VIP Mastermind along with the tools in your toolbox including all the parts of the Quantum Success System™ and the Leadership Compass™, will help you to stay on the path, deal with the obstacles both inner and outer, and make sure you get to where you are going with grace and ease.
It is most often however ,on this 5th step of the success journey that the majority of business leaders get stuck-because this is where you need to take the most action-and when action is needed it brings up all of the underlying, sub-conscious fears, beliefs and obstacles that must first be transformed in order to succeed with your plan.
Chances are very good that you will not even recognize, never mind transform those obstacles on your own, but you do not need to. Should you decide to join the Golden Mastermind to support your one on one  coaching, you will have an inner circle , your "Golden Success Circle" that you can call on when you really need it. Lasting friendships, joint ventures, and even business partnerships can result from these committed mastermind success circles.
With your very own VIP inner circle mastermind and your coach helping  you – watch your life, your leadership, and your results take a quantum leap forward!
What Results Can You Expect?
You will gain permanent and lasting tools for change such as the Leadership Compass™ that will ensure you always have a way to check in on the key areas of your life, know how to get yourself  "unstuck", find your way out, and move forward beyond any blocks that come up.  You will always be able to take action and get results, anywhere, anytime.
 Within 3 weeks of attending a seminar and firewalk that Vincent led I received a 75% increase in my salary as a loan officer. I was the highest paid loan officer on Oahu. I was managing over 50 trainees. This all resulted in millions of dollars in revenue for my company. Thanks Vincent!"

William Braddock
How Does it Work?
There are two ways that you can access the business breakthroughs. You can utilize either one of these channels on their own, or to gain the fastest breakthroughs and take a Quantum Leap in your results, use both at once.
Golden VIP Mastermind Group
Your Golden VIP Mastermind is limited to 8 inner circle members only to maximize your involvement and results.  We meet once every two weeks for 90 minutes on a conference line. We might even go to two hours or more sometimes when we are into something really cool and making some major breakthroughs or some really crazy and effective brainstorming!
Golden Circles Success Coaching
These are one-on-one laser targeted  Leadership/ CEO coaching sessions designed to get you back on track, help set a clear vision of where you are going both personally and professionally and act as an ongoing compass to help you stay focused, stay clear, stay committed and stay true to your own goals and purpose as you lead your company to higher levels of success, achievement and profitability.
If you are ready to get clear, get feedback, get momentum and get results
I am committed to helping you to get the results you are seeking in your life or business, and if you are too, then I look forward to working with you.
To your success and freedom,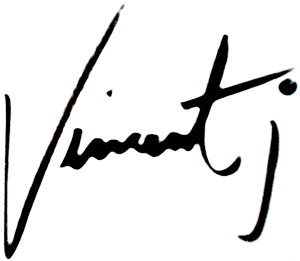 Comments Closed