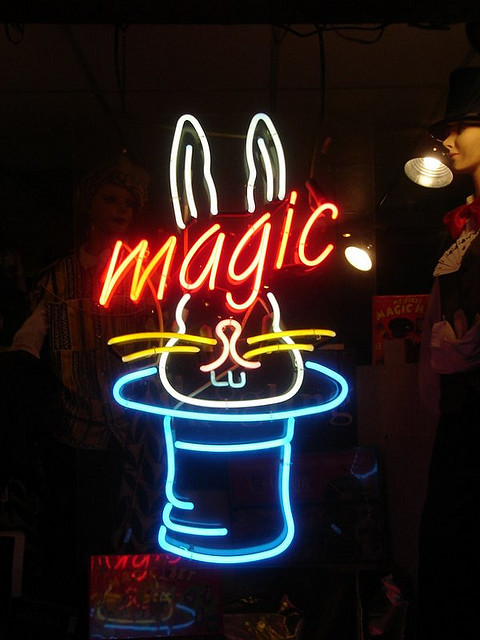 I am writing this while traveling at over 700 miles an hour somewhere far above the Pacific Ocean.  I am on the red eye from Honolulu, HI to Vancouver,BC  and while many people around me are sleeping or watching movies-I am writing this blog posting.  Why?
Having a Burning Goal
Because I have a goal- and I have learned that when you set a goal, if you honestly want to achieve it you will do whatever it takes, even if that means working while other people are resting. I saw an interview with Will Smith and he attributed his astounding success to the fact that he will out work, out practice, and out study anyone in his commitment to his goal. It often seems like magic when we look at successful people, and we wonder how on earth do they do it.  Here is the secret…it is an ancient magic spell called Hocus Focus.
Abracadabra
Hocus Focus Abracadabra! and suddenly success appears almost overnight.  But there is always an illusion behind every magic trick and this one is no different. While most magicians will not reveal their secrets, I am going to tell you the real secret behind this one. Ready?  Here is it…..that overnight success took years of hard work and focused, disciplined action to make the trick work. Bummer huh?  Guess I am not going to get rich selling this one!
Coming From the Heart
Focus is not always easy to achieve, but when you lock onto a goal that really comes from your heart, and you feel inspired with a sense of mission and of purpose, focus suddenly becomes, while not effortless, far easier than you could ever have imagined.
If you have not found that burning passion, mission, vision, dream or purpose yet- if you are seeking inspiration, connection, renewal, discovery, and a deep sense of personal power, there is no better place to find that than at the upcoming Golden Dragon Transformational Leadership Training , November 14th to the 20th 2011.
Just follow the link to find out more and register today!
http://quantumsuccessgroup.com/golden-dragon/
To Your Success and Freedom,
Vincent j Kellsey